See and learn for yourself how important hops still are for brewing beer. At the same time, discover the present-day growing of this unique plant set in the glorious countryside of Proven. At 't Hoppecruyt the hop grower will show you around both in the gardens and on the farm, even explaining about the hop harvester and the oast-house in the process. All in all, one and a half hours of fascinating stories about hops and hop growing. During the hop shoot season (March-April) you can sample the freshly-cut hop shoots straight from the field.
From May we focus on the various fascinating insects living on the bines, while early summer heralds the delightful flowering season of the hop. September is the month of months, when the hop harvest is in full swing. Don't miss out on this unforgettable experience with age-old folksongs rekindled, songs that were popular with the thousands of hoppers who used to pick the harvest by hand.
Whichever season you choose, your visit will be rounded off with the tasting of a unique hop brandy or a nice beer.
Educational visits for school parties available.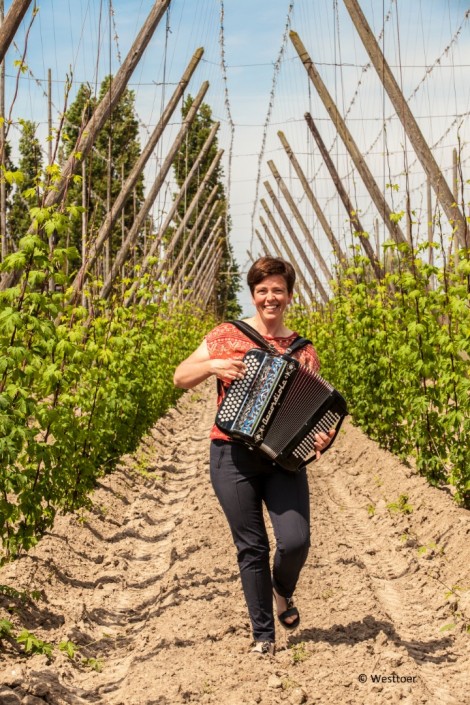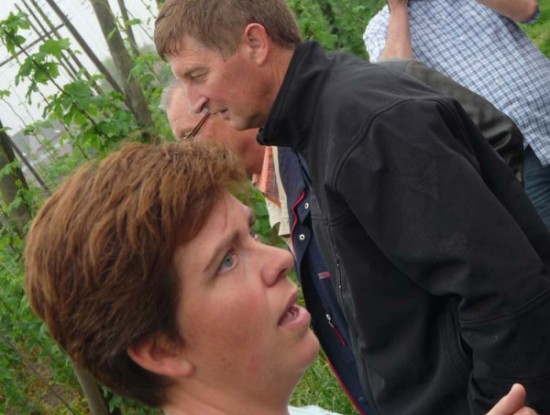 Charges for group visits 90 minutes
Small groups: 7.5 euros per person (including tasting) till 19 persons - for a minimum total amount of 75 euros.
Larger groups :6.5 euros per person (including tasting) for groups up to 20 persons (including tasting).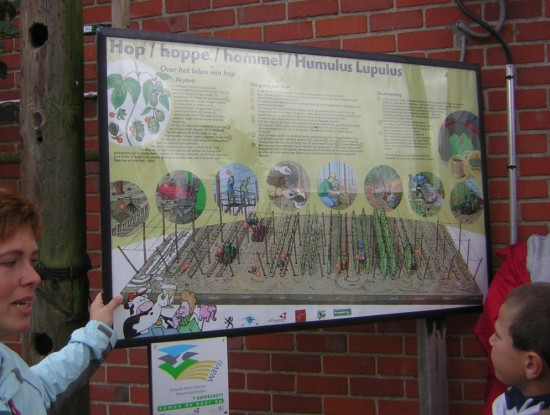 Charges for a visit of 45 minutes
7.5 euros/person (including tasting 1 beer), for a minimum total amount of 30 euros. .
Tasting sessions
After your visit you can drink a real ale brewed with our hops, taken either indoors or in our pleasant garden (2 - 3 euro).
You can have cake with coffee or tea (unlimited) (2.5 euro/person).
If requested we can arrange for a varied picnic, before or after your visit, consisting of 'ovenkoeken', flat loaves filled with local farmhouse produce (three halves per person) (5.5 euro/person).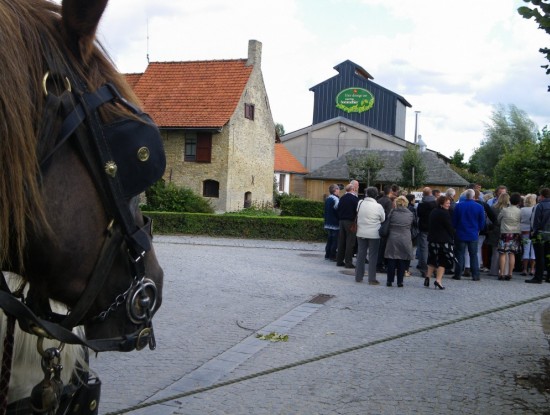 No visits possible on the following dates
From 1st April until and including 20th May
From 1st October until and including 15th February
On Sunday